Alta Mira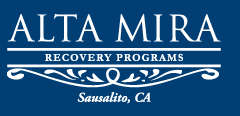 is a premiere luxury rehab facility. We offer a discrete private rehab program for addiction recovery.


We work hard to ensure our clients have a voice from their first day at Alta Mira. As our residents progress in treatment, their voices grow stronger and ring truer.


Alta Mira blends cutting-edge clinical treatment with therapeutic, educational and experiential programs, helping residents develop key resources for lifelong sobriety.