illegal drugs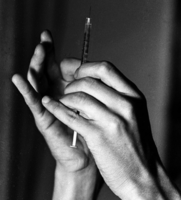 The use of illegal drugs costs the nation approximately $193 billion a year, says a new report by the
DOJ
's National Drug Intelligence Center.
Photo by David Blumenkrantz via Flickr
The report is based on data from 2007, the most recent year for which data are available.
Costs associated with the criminal justice system, including incarceration, represented the largest expenditure, estimated at $113 billion.
Loss of productivity followed, costing approximately $68 billion, and health care costs, estimated at $11.4 billion.
Click Here for thecrimereport.org/news/inside-criminal-justice/2011-07-what-drug-use-costs-in-dollars