Nadia Frey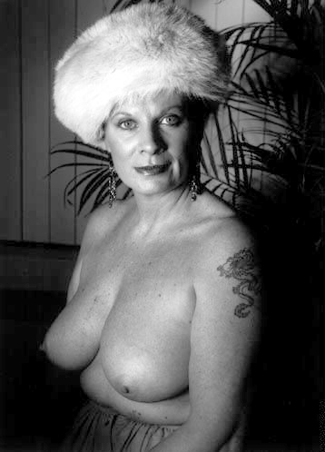 Dominatrix – Nadia Frey, 58,


a New York woman who was shot to death amid whips, chains and cages, was a dominatrix,


police said, an expert who offered fantasy bondage from "sensuous teasing to exquisite torments." She was found dead July 26 in her black-and gold-painted apartment.


Click Here for Addict Out of the Dark and into the Light – 99_Naidia.mp3




Miss Frey — who called herself "Mistress Hilda Pierce" and dressed in a black cowgirl outfit in sex magazines — had been arrested three times on prostitution charges in Virginia and Washington since 1983.

Police said that her apartment showed no sign of forced entry and that their investigation included examination of her address book. The New York Post, citing a police source, reported that the book included the names of politicians and judges and that a police inspector's business card was found at the apartment.

Nadia loved Dunbarton Oaks.