Addiction Treatment Reviews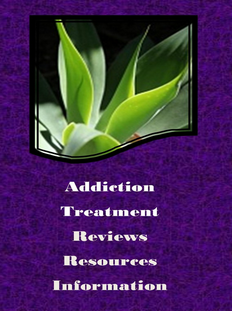 & Information …


where hope begins!


A.T.R.I. AIMS AT HELPING THOSE SEEKING HELP WITH ANY OF THE FOLLOWING:


Alcoholism


Drug Addiction


Substance Abuse


Eating Disorders


Gambling Addiction


Chemical dependency


Co-occurring Disorders


Dual-Diagnosis Issues


Mental Health Issues


Persistent Relapse


Behavioral Issues


The process of addiction treatment is unique, highly-individual and life-changing to each individual in their own way.


Given the often life-threatening characteristics of drug addiction, alcoholism, eating disorders, obsessive gambling and other mental health maladies, this site is here for you as more than just a resource for recovery services.


From unbiased reviews & testimonials on drug rehabs, treatment centers, sober living homes, halfway houses, 3/4 houses and even independent recovery services,


to a worldwide directory of reputable locations and even general information concerning addiction/alcoholism recovery, please utilize this website to its fullest.


Your life is worth it; your family is worth it…today can be the first day of the rest of your life!