Hartman House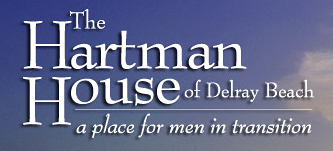 is a men's sober house centrally located in the heart of Delray Beach. We provide a safe and supportive environment for men in early recovery.


About the Hartman House of Delray Beach.


The Hartman House provides a safe, structured, and supportive living environment for men who have been treated for alcoholism and substance abuse. Our goal is to assist the individual in maintaining and furthering their sobriety.


Helping Others to Recover


We provide a voluntary mutual-help group for residents in recovery from Alcohol and other chemical abuse. Through the volunteers, recovering residents, explore their past, and discover resources to enhance their recovery.