I AM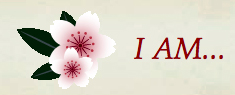 Welcome to a place of hope and healing for individuals seeking recovery from eating disorders and body dysmorphia. I have walked through the place your in, and I had to go to that place to get to this one. I understand you have had enough, your fed up, so now it's time to put your life back together.
It's time to get out of this place, and take my hand and we will walk this road together, through the storm, because starting today your breaking free from your chains. Your breaking free from the lies, and your breaking free from Ed – your eating disorder.
I am not a clinician, therapist, or dietitian, I am a survivor, and so are you.
If you have never felt pretty enough, if you have never felt good enough, imagine God whispering in your ear that everything you hear is now gone… gone… it's all gone. Every past, every mistake, every thought…it's gone. Welcome to your next journey.