La Paloma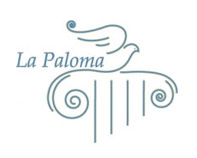 Treatment Center


Offering drug and alcohol help for persons with co-occurring disorders.


We are providers of integrated treatment to persons with addiction and/or mental health conditions.


Through the use of the Foundations Treatment Model, our specially trained staff members address the complex needs of individuals struggling against co-occurring disorders.


Our campus, located near historic, mid-town Memphis, Tenn., offers comprehensive, medically supervised detoxification,


individualized integrated services and programs that provide an introduction to the 12-step principles, daily group and individual therapy and life skills classes.


877-345-1887


Drug rehab and integrated treatment options for co-occurring disorders are available at La Paloma Treatment Center in Memphis, Tennessee.