Miracle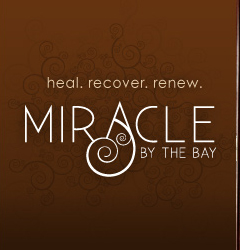 by the Bay, a rehab center near San Diego CA, offers drug, alcohol and addiction treatment and recovery programs in a luxury and upscale facility. Serving Carlsbad, the San Diego area and Southern California.


Our recovery program for chronic pain and coexisting disorders, including addiction will help you create a miraculous new beginning! If you or your loved one is suffering from chronic pain and are dependent upon or addicted to prescription drugs, alcohol, or other substances, let us help you recover in our completely private pain management and addiction treatment center.


Our program is based on Dr. Stephen Grinstead's Addiction Free Pain Management System®, and we utilize his materials in our core curriculum. Call us now for more information or to schedule a tour of Miracle by the Bay to get a glimpse of the recovery journey that awaits you.