NA Member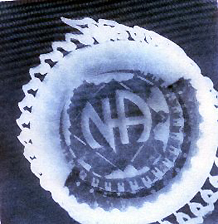 A Website for the Interested NA member. History of Narcotics Anonymous, Speakers, Workshops, Audio, Downloadable Files.


Narcotics Anonymous is a non-profit, international, community based organization for recovering addicts active in over 60 countries.


Narcotics Anonymous (N.A.) members learn from one another how to live drug free and recover from the effects of addiction in their lives.


N.A. is a nonprofit Fellowship or society of men and women for whom drugs had become a major problem. We are recovering addicts who meet regularly to help each other stay clean.


This is a program of complete abstinence from all drugs. There is only one requirement for membership, the desire to stop using.


We suggest that you keep an open mind and give yourself a break. Our program is a set of principles written so simply that we can follow them in our daily lives. The most important thing about them is that they work.

Click Here for web.archive.org/web/20030402173245/www.mwbr.net/narchive/


Click Here for http://web.archive.org/web/20030413212734/na-history.org/fellowship_history.html