New Directions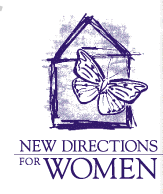 for Women (NDFW) is a drug and alcohol rehab and detox treatment provider offering services for women, pregnant women, women with children and mothers with small children. Located in Costa Mesa, California (CA), just minutes from Newport Beaches.


New Directions rehab is nestled in one of the most serene and beautiful communities in the country in Orange County, California (CA). Our addiction treatment rehab center is steps away from Newport Beaches, Back Bay and Nature Preserve and only moments from Newport Beach, CA.


New Directions provides inpatient residential rehab, intensive outpatient rehab and intensive sober living addiction rehabilitation treatment for women suffering from drug abuse such as the following commonly abused drugs: methamphetamines, cocaine, heroin, prescription medications, substance abuse, alcoholism, chemical dependency, and other addictive disorders.