Sante Center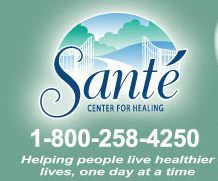 Healing, Argyle, Texas.


Sante Center for Healing provides drug abuse and addiction treatment in a tranquil, rural Texas settin.


Residential and outpatient programs include drug addiction treatment, alcohol addiction treatment, sex addiction treatment, eating disorder treatment, dual diagnosis and other rehabilitation.


Individuals who have lost hope because of drug or alcohol addiction can find treatment and recovery at Santé. Patients at Santé receive a spectrum of addiction treatment addressing the whole person, mind, body and emotions.