SunHawk Recovery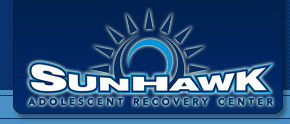 Located in St. George, Utah, SunHawk Recovery is a licensed Substance Abuse/Residential Treatment center for teens ages 13-17.


Our comprehensive adolescent substance abuse treatment program is grounded in the Twelve Step philosophy and encourages community service, family involvement, and parental support throughout the process.


SunHawk Adolescent Recovery Center guides teens through the challenging process of substance abuse recovery, while helping them rediscover what is most important to them.


We combine an intense clinical intervention with individual and group therapy, accredited academics, and family development workshops to help teens on their journey of recovery and rediscovery.