Abuse Aware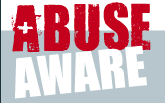 Domestic Abuse Awareness, Inc.


is on a mission to reconnect with the children from the book Living With The Enemy.


Back in the 80's and early 90's, the book took form as Donna Ferrato searched for the truth behind domestic violence with her camera.


She could not believe the all too accepted mentality that women who stay in abusive situations like it.


She recognizes that although she captured much of the women's pain, she was only scratching at the surface.


From the action of violence springs infinite levels of reactions. From the mother, to her children, to their children, the cycle of abuse grows from a deep root.


This trailer is the beginning of Ferrato's search for the children and the answers.