Art of Recovery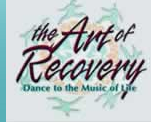 Expo


is free to the public, offering education, resources and solutions for addictions and behavioral health.


Our emphasis is on adolescent, young adult and family recovery.

The Expo is part of National Recovery Month each September


It is important to reach out to the families and loved ones of people seeking recovery – they often have questions and need answers and support to understand what's going on in their own lives and the lives of their loved one.

The recovery process can be healing for the entire family, and it is important to have care that addresses the specific needs of the family for effective treatment and long-term recovery.


Parents and loved ones can help motivate people to access treatment and celebrate their successes in recovery.


When parents are well-informed about addiction to alcohol and other drugs and the many pathways to recovery, they can be powerful advocates for the services and support that their children need to recover.


Alcohol and drug problems are pervasive in every community, affecting everyone either directly or indirectly.


Over 2 million people in the US are directly affected by addiction, and 90% of them have no idea of what to do about it.


More than 23,000,000 are addicts and/or alcoholics and in 2005 less than 4,000,000 addicts and alcoholics received treatment for addiction!