female alcoholics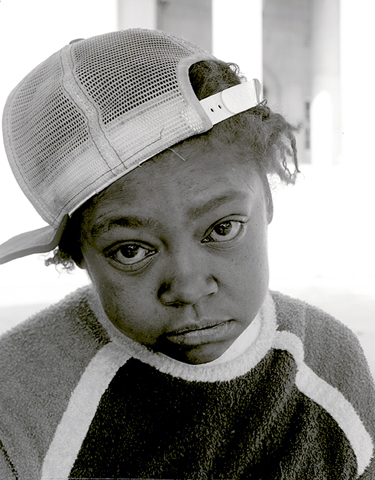 Researchers study treatments for female alcoholics.


nce a week, groups of women, ranging from top business executives to those receiving welfare, visit the Center of Alcohol Studies on Busch campus to receive treatment for alcohol use disorder in one of Elizabeth Epstein's newest studies.


A licensed psychologist and research professor at the University, Epstein is searching for a more cost-efficient and effective treatment for female alcoholics as part of the new Women's Treatment Project.


"There really is no pattern as to who has an alcohol problem," Epstein said.
Epstein, the principal investigator, has studied this topic at the University since 1989 with co-principal investigator and former University researcher Barbara McCrady, but with couples.


She started specifically focusing this summer on alcoholic women who seek group cognitive behavioral therapy (CBT), which is skills-based treatment for alcohol use disorders.


"What we found with the couples, with the women, if the woman has a supportive partner who's willing to come in and do the treatment with her, it's a good therapy," Epstein said.


Many women do not have a partner, their partner does not want to come with them or they do not want their partner in treatment with them, she said.


"We wanted to develop a treatment that incorporated social support, but not relying on the spouse for support, because so many women don't want that option or have that option," Epstein said.


Their CBT treatments give patients specialized, individualized skills to remain sober, prevent relapse and learn other coping mechanisms for life's issues. Epstein said those with alcohol use disorder often experience a funneling effect — their life focuses completely around alcohol.


"When you take the alcohol out, you have to help them figure out what else to do with their time," she said.


Women who abuse alcohol drink more than seven standard drinks — five ounces of wine, one 12-ounce beer or one-and-a-half ounces of hard liquor — a week, according to the National Institute on Alcohol Abuse and Alcoholism.


Epstein defines alcohol use disorder by the negative effects of alcohol, although it is correlated with quantity. People often have withdrawal symptoms, low tolerance and a physiological dependence on alcohol.


The study also looks to make group CBT treatment female-specific, she said. Women have a different set of drinking problems than men. They metabolize alcohol less efficiently and have different triggers — they tend to drink alone, in response to emotional problems and when around others who are also drinking.


To compare the female-specific CBT individual and group treatments, Epstein and the clinicians administer certain skills once a week to two randomized groups of women — one that participates in group therapy, and the other in individual therapy.
The skills include dealing with heavy drinkers in a social network, assertiveness training, anger and depression and anxiety management, self-care and self-reliance.


The researchers plan to treat 200 women over about three years. Each woman spends about 15 months in the program — three in therapy and the rest in post-treatment interviews — and receive a detailed assessment and supervision to ensure proper treatment, Epstein said.


Since most substance-abuse treatment is delivered in a group format, the researchers want to see if their new program can work in the real world.
There has been an increased popularity in CBT therapy instead of the traditional Alcoholics Anonymous, peer-support, 12-step program over the past decade, Epstein said.


"One of the problems with AA over the years is it's not very flexible to accommodate individual differences among people, so about 40 percent of people who go to AA like it and do well there. The other 60 percent generally don't do as well and there were not many alternatives for them," she said.


McCrady, now a distinguished professor of psychology and the director of The Center on Alcoholism, Substance Abuse, and Addictions at the University of New Mexico, agreed.


"The actual therapy itself is well established as an effective treatment," McCrady said.


The study has so far successfully treated about 30 women, Epstein said.
"I think that's why so many women get better — if they don't we try to figure out why and we try to fix it so that they do get better," Epstein said, adding that about 15 percent do not make it through treatment for various reasons.


She said they also hope to study what about the treatment causes people to change.
"We don't really know exactly what is happening inside the therapy that's making people do better," Epstein said.


Some of these mechanisms, which are difficult to pinpoint, include social support, motivation and improving the women's skills to cope with life stresses and drinking-related situations, McCrady said.


Group therapy could be more effective than individualized therapy, but for reasons that are unknown as of yet, McCrady said. She hopes at the end, the researchers will be able to say group therapy yields the same results as more expensive individualized help, especially with today's rising health care costs.


For the same services on the open market, a patient would pay around $2,000, Epstein said. This study offers free help and even pays participants at certain stages.


Epstein, who also practices privately, said treating these women is gratifying and rewarding.


"When they get better, you tend to see ripple effects in their families. They're spending more time being a better mother and that makes me feel good, too," she said. "I'm not just helping the woman, I'm helping her family, her kids."
For those interested in the study, call (732)-445-0900


or visit womenandalcohol.rutgers.edu.
Click Here for dailytargum.com/science/researchers-study-treatments-for-female-alcoholics-1.2406934