important truths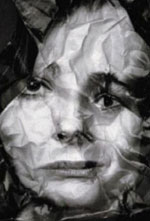 I learned 3 important truths about DV:


By James L. Knoll IV, MD | December 7, 2010


• DV is not confined to any one sex, socioeconomic strata, or race.


• DV is very often associated with substance misuse.


• The field of DV can sometimes be fraught with controversy—particularly around issues of gender.


Victims of DV suffer mentally and physically—regardless of who perpetrates the abuse. And sadly, DV often involves children who either witness or experience the violence.


DV has devastating effects on children, which may even begin in utero. The adverse psychological effects have been observed to endure even after measures have been taken to secure children's safety, and at least 1 study showed that among victims of DV, suicidal ideas persist into young adulthood.


Who perpetrates "the most" DV—men or women? We aren't likely to have the "definitive" answer any time soon.


But I wonder if it really matters. Both historical and present-day research clearly document how women have been victims of violent control by men. Newer data suggest that women may also commit DV.


And there is a developing body of research on DV between same-sex couples that is quite alarming. For psychiatrists, the overarching goal must be an awareness of the associated signs and symptoms of DV, and being willing to question clients about it in a sensitive and professional manner.
Click Here for psychiatrictimes.com/display/article/10168/1750979?GUID=30BFF275-6B93-4040-B4CB-FC041C02FCEF