Center for Creative Choice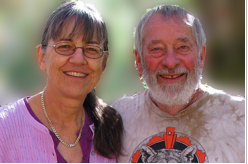 and our Self Soul Spirit model.


In transition, in turmoil, on a plateau, in a mood to reinvent yourself?


Are you having trouble charting your course? Are the waters too murky for you to see?


Center for Creative Choice works with people at a standstill, at a crossroads, at an impasse, in transition.


With you who are looking to delve more deeply into your lives. With you who are wanting to embrace all of who you are.


With you who are on the lookout for an innovative way to examine what makes you tick.


We've developed a model based on genetic predispositions.


The model looks at what you brought into the world and how it has interacted with your family and culture.


It identifies all the parts that live inside you and provides a forum where each part can be listened to and heard.


Pathology and blame-free, the Self Soul Spirit model provides you with a


Tool to examine who you are and what you want
Better way to communicate with your mate
Method to listen to all the voices inside
Channel to Soul


PO Box 3983, Prescott, AZ 86302. 928-458-5160.