Dunes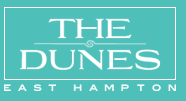 is a unique and comprehensive upscale addiction recovery center


located in the beauty and serenity of East Hampton, New York.

Our sleeping accommodations and dining cuisine are as exquisite as the surroundings and add to the overall comfort and pleasure of our clients.


In East Hampton, you have the fresh smell of the Atlantic Ocean and the beauty of the grounds with colorful trees, hydrangeas and clear, star-filled nights.


Dr. Howard Shaffer, PhD, The Dunes Senior Program Consultant is the Director of the Division on Addiction at The Cambridge Health Alliance, a Harvard Medical School teaching affiliate.


Through the research conducted at The Division, The Syndrome Model of Addiction was developed. Our treatment protocols guided by Dr. Shaffer address


The Syndrome Model and all of it's expressions. Under his direction, the staff provides our clients with the most advanced and comprehensive treatment available.


Our addiction treatment modalities are second to none and include care and support for the entire person — body, mind, and spirit.


Each client is given an individualized plan following a complete physical and psychological evaluation.


Our staff-to-client ratio of 3-to-1 provides the best opportunity for each client to receive personalized care and monitoring for success.




The Dunes East Hampton, 201 Fort Pond Blvd., Suite 1, East Hampton, NY 11937


888-963-9234