Executive Home Detox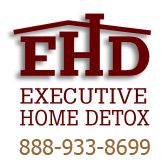 provides Private and Convenient Home Detox for Alcohol or Opiate Dependence anywhere in the US call 888-933-8699 for private consultation.


Executive Home Detox provides one expert clinician to oversee a medically managed detoxification program.


This clinician remains in the home of the client 24 hours a day, 7 days a week until the detox is completed.


This clinician is a Masters prepared Certified Addictions Registered Nurse. A seven to ten day schedule is usually sufficient to provide a safe medical detox.