Nova Vida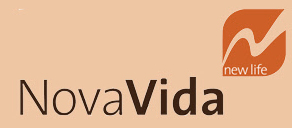 Recovery. Nova Vida means "new life" in Portuguese. The name Nova Vida reflects the beginning of a new life.


Our programme design incorporates the best of traditional and progressive treatment programmes offered around the globe.


Our goal is to offer you and your family high quality compassionate and effective care at an affordable price.


The Nova Vida Recovery Centre of the Silves region of the Algarve is a therapeutic residential facility specialising in the treatment of adults who are experiencing the consequences of dependency on alcohol, drugs and addictive behaviours.


The Nova Vida programme is uniquely designed to consider an individual's needs in an environment that preserves their privacy, dignity and respect, whilst focusing on the expert treatment necessary to enable self-discovery and recovery.


Nova Vida provides you with quiet time away from the stress and distractions of modern day living.


This quiet time can be used for reflection, contemplation, meditation and reconsideration of life goals and dreams, essential for creating a new life.


A period of time away from the substance, behaviour or trigger is also essential.