Oceanside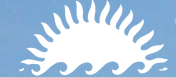 Transitional Living


in Malibu California provides rehab and sober living in a private luxurious setting. Start your addiction treatment today.


Oceanside Transitional Living in Malibu is a safe, sober and spiritually healing environment for those in early recovery to learn and practice how to live a fulfilling and rich life as a sober individual.


We emphasize all aspects of the healing process – mental, physical, emotional and spiritual.