Santé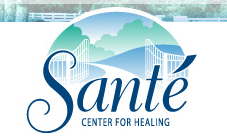 Center for Healing offers treatment and rehabilitation for those suffering from drug abuse and addiction, eating disorders and behavioral health issues.


We know treatment works!


Individuals who have lost hope because of substance use disorders or process/behavioral addictions, can find treatment and recovery at Sante.


Patients at Sante acute; receive a spectrum of addiction treatment addressing the whole person— mind, body and emotions.


Whether residential or outpatient rehab, the Santé staff creates the clinical treatment atmosphere needed to work with all drug abuse and addiction issues. The patient population typically includes licensed professionals along with the general population characterized through a diversity of religious, ethnic and sexual orientation.