Upper Cumberland East Tennessee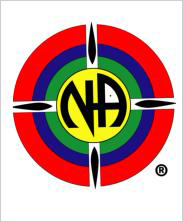 Area


of Narcotics Anonymous. We serve a wide area in East Tennessee.


The purpose of this web site is to supply the viewer with current meeting
schedules, and information about recovery in Narcotics Anonymous.


If you think you may have a problem, we encourage you to attend one of our
meetings.


More meetings around Tennessee can be found at the Volunteer Region
website


Narcotics Anonymous is a non-profit association of men and women helping
each other to overcome drug addiction. Regular meetings are held with the
goal of encouraging each other with this new way of life.


Membership is open to anyone looking for support in the narcotic addiction
recovery process. There are no dues or fees.


At meetings, members share their successes and challenges in overcoming
active addiction and living drug-free, productive lives. The principles of the
Twelve Steps and Twelve Traditions of NA are the core of the recovery
program.