EcstasyKetamine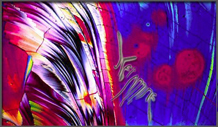 Ecstasy, popular among teenagers and young adults who attend rave parties, leads to the destruction of neurons in the brain. Repeated users of the drug develop symptoms resembling those of Parkinson's and Alzheimer's diseases.
http://mdma.net/ecstasy-mdma.html
Ketamine can reproduce all features of the NDE, including buzzing/ringing/whistling sounds at the beginning, travel through a dark tunnel into light at high speed, the conviction that one is dead, 'telepathic communion with God', intense visions, life
reviews, out-of-body experiences, mystical states and transpersonal phenomena. Thus ketamine can release the Bardo Body from its Earthly mooring, to transcend the limits of time and space as described in The Tibetan
Book of the Dead.
In both a near-death experience and a ketamine experience, there may be analgesia (inability to feel pain), apparent clarity of thought, a perception of separation from the body (an out-of -body experience), visions of landscapes, beings such as 'angels', beings of light', people including partners, parents, teachers and friends (who may be alive at the time), and religous and mythical figures. There may be interaction with these figures, who are sometimes (although not always) perceived as helpful. Euphoria is common.