NARCOTICS ANONYMOUS CHRONOLOGY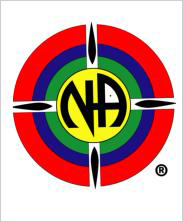 VOLUME ONE 1892 – 1976


CHRISTOPHER K. BUDNICK, H. BOYD PICKARD & WILLIAM L.WHITE


In the spring of 2011, the authors completed a paper, "Narcotics Anonymous: Its History and Culture." The paper was posted at multiple recovery-focused websites

(www.williamwhitepapers.com; www.facesandvoicesofrecovery.org, and


http://narchive.magshare.net/) and published in abridged form in a special April 2011 edition of Counselor—a trade journal for addiction professionals.


The need to synthesize a large body of collected research into this short paper meant that many events we had discovered related to the story of NA could not be included.


In hopes of contributing to future research on NA by the NA fellowship
and by academic scholars, we decided to publish a multi-volume chronology of NA that could aid such research.


The present first volume outlines critical events within NA as well as contextual events that influenced the birth and evolution of NA between the years 1892 and 1976. Work is currently underway on Volume II.


Anonymity: In respect for the traditions of AA and NA, the names of key figures in this history are listed by their first names and last initials. Full names are used, when citing published documents. This most frequently occurs with groups that did not incorporate the 12-Traditions into their practices.


We have chosen to use some photographs of deceased NA members where we have received permission from their families.


Our intent is to convey that this is a history of real people whose lives exerted an enormous impact on the worldwide history of addiction recovery.


A copy of the volumes of this chronology with full names has been provided to Narcotics Anonymous World Services, Inc. to support future research on the history of the NA fellowship.


http://www.williamwhitepapers.com/pr/2011-09-13%20NA%20Chronology%20-%20Volume%20One.pdf


Reference Citations: Citation of sources for information in the chronology can be found in the endnotes. Many of the documents used in the creation of this chronology have been posted at


http://narchive.magshare.net/


and copies have been provided to the Archives of NA World Services, Inc. Other source documents would need to be obtained by contacting the Archives of Alcoholics Anonymous, Narcotics Anonymous, The Salvation Army or the Illinois Addiction Studies Archives.


Click Here for williamwhitepapers.com/pr/2011-09-13%20NA%20Chronology%20-%20Volume%20One.pdf